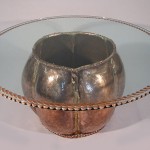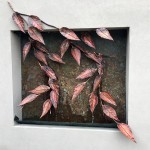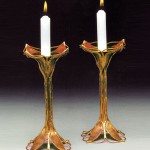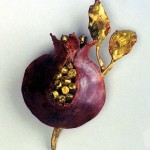 My NICHE Award 7′ copper fountain has been featured in The Craft Report, "Insight- Metal", Wilmington, DE. I have created a custom 12′ bronze garden sculptures. These materials are prefect for out doors. The wall art is functional, as a mirror or a headboard. They can also stand alone as a three-dimensional decorative artwork.
My welded copper and bronze handmade sculptural wall sconces, nightstand lamp and touchier floor lamps make wonderful interior home lighting fixtures and the exterior light illuminates the entryway. These welded metal art pieces have a patina and have been heat-treated.
The beautiful glass you see as shelves, tabletops and combined in the wall pieces or mirror were created by my husband, Alisha Volotzky. Please visit his site and let us know if you would like us to design custom artwork for your home.
For more information on commission works or purchasing custom welded art or wall sculptures, email or contact us at Cornell CA 91301 818-425-5513